Center Phú Nhuận - Bình Thạnh - Quận 1

SWIN TOWER is located right in the key economic center, the intersection of the 4 largest districts in Ho Chi Minh City: District 1 - Binh Thanh - Phu Nhuan - Tan Binh, rated as a golden position for businesses as headquarters. From there, it is possible to quickly trade and conveniently connect with partners, public utilities, commercial and administrative centers, Tan Son Nhat Airport without any difficulties or obstacles for work

HIGH-GRADE & SMART

With the orientation to bring a high-class office chain, the buildings of SWIN TOWER before being put into service for customers are well-designed from the best ideas of the engineers, enthusiastic management. Along with that is the quality of furniture - high-class exterior is the first criteria to bring professionalism and class to businesses.

ĐẦY ĐỦ & THIẾT YẾU

Không những được bao quanh bởi tiện ích ngoại khu, tòa nhà còn được trang bị tiện ích nội khu đầy đủ nhằm mang lại sự tiện nghi nhất có thể dành cho nhân viên văn phòng như: căng tin, hồ bơi, siêu thị, phòng tập thể dục, khu thể thao, hệ thống phòng cháy chữa cháy, công nghệ quản lý, an ninh, điện dự phòng… Như vậy, so với tòa nhà cùng phân khúc, Swintower trở thành tòa văn phòng vượt trội.
Nằm trong khu vực có tốc độ phát triển nhanh chóng tại thành phố mang tên Bác, Swintower là văn phòng cao cấp được hưởng lợi thế hạ tầng hiện đại, hệ thống tiện ích công cộng phong phú và thuận lợi hòa nhập môi trường giao thương sầm uất tại trọng điểm kinh tế quận Bình Thạnh. Swintower là công trình cao ốc cao cấp tiên phong về sáng tạo và tiết kiệm năng lượng, bao gồm dịch vụ văn phòng cho thuê, văn phòng đại diện,... giúp các công ty có môi trường làm việc thoải mái với đầy đủ tiện nghi và lối thiết kế sang trọng, hài hòa.
GIỚI THIỆU TÒA NHÀ SWINTOWER

VỊ TRÍ THUẬN LỢI CỦA SWINTOWER

The position of the head office is an extremely important criterion of Enterprises, with the advantage of the position of SWIN TOWER with good feng shui, extremely open vision, especially convenient for business as well as commercial advertising. Brand and transaction.Besides the clean surrounding landscape, the advantage of 3 View glass taking natural light, beautiful landscape, convenient traffic, ... not flooded. The central location saves time and travel costs, facilitating Enterprise employees to come to work every day
Cách Ngân hàng Agribank 80m

Cách Ngân hàng Vietcombank 100m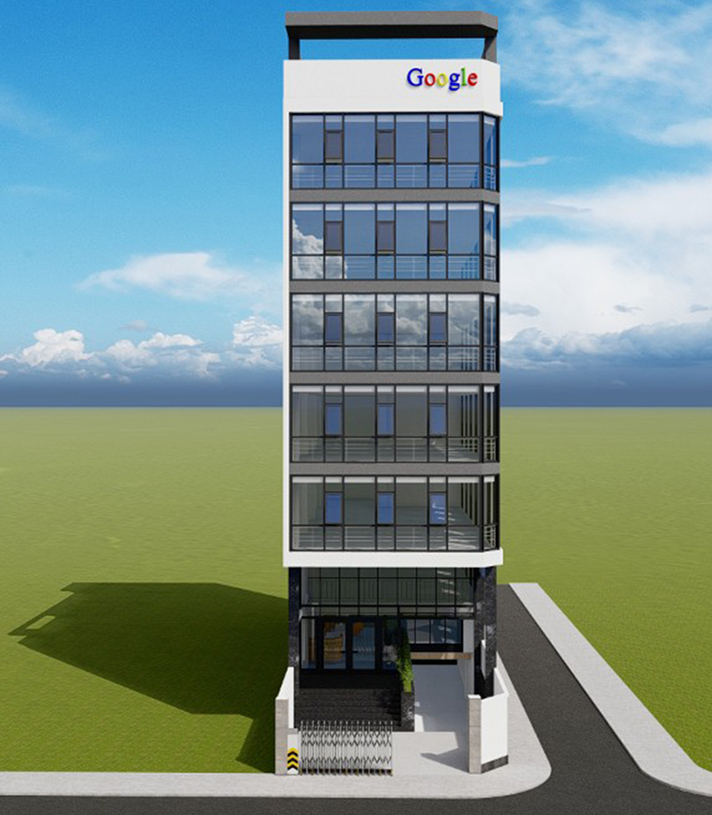 THÔNG TIN TỔNG QUAN

Name tower: Swintower
152A street, Nguyen Van Dau Street, Ward 7, District Binh Thanh. Ho Chi Minh City
Working hours: 7:00 to 20:00 (Monday to Friday), 7:00 to 12:00 (Saturday), Sunday and Tet holidays do not work
Total area: 1,418m2
Structure: 1 basement, 1 ground, 1 mezzanine, 5 floors, 1 terrace. 1 month machine, 2 stairs
Floor area for rent: 32m2, 52m2, 87m2, 107m2, 139m2, 145m2, 278m2
Rent: $ 13, $ 14, $ 15 (in square meters per month)
Management fee: $ 3 / m2 / month
Parking fee: $ 6 / unit / month (motorbike); $ 60 / piece / month (cars)